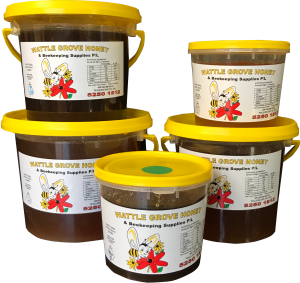 Tubs of delicious Honey
We have many different varieties of honey depending on the time of year and where our hives are. You can buy them from our farm shop in our tubs or bring your own to help with the environment. You are most welcome to taste when you come and Jim or Stephanie will be able to answer questions of about the bees, health giving benefits or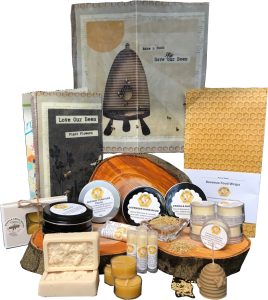 Our artisan beeswax products
Stephanie uses the beeswax (a bi product from the hives) to make some beautiful products. Our online shop is coming soon but in the meantime you can buy them at our farm.
Beeswax Lip Balm,  
Beeswax Hand Balm
Beeswax Foot Balm.
Beeswax Furniture Polish.
Home made soap made with our Manuka Honey.
Bee pollen
Beeswax candles
Beeswax food wraps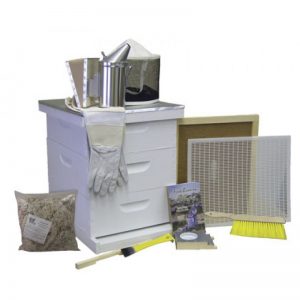 Beekeeping supplies
Want to have your very own hive and start producing your own delicious honey…With Jim's knowledge and caring guidance you will be a budding apiarist in no time.
Wattle Grove Honey has all the supplies you need to get started and you will love the location…no travelling to Melbourne to get what you need. Its right here on the Bellerine Peninsula. Please give Jim a ring before you come though won't you…he may be out tending his own bees.
(03) 5250 1812    0419 107 173
wattle grove honey and beekeeping supplies
459 Grubb Road, Wallington Vic 3222
(03) 5250 1812    0419 107 173
www.wattlegrovehoney.com.au
e: wattlegrovehoney@gmail.com